New beginnings call for a new vision – my resolution to Move Beyond Fear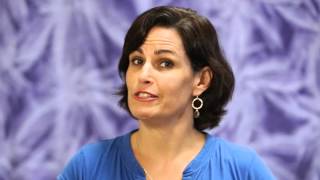 Happy New Year! It's a new beginning and new beginnings call for a new vision. My resolution is to move beyond my fear and deliver my message of body-emotional healing to a global audience.
I have a passion to empower people to heal. I help make the connections that catalyze deep and lasting shift in people's emotions and physical dis-ease. This happens through my book, website, and in workshops and private sessions. I use my intuition, skill with words, background in psychology, massage experience, huge curiosity about how things work, and deep compassion for people and their suffering.
Even with all that, I've also been afraid that it's not safe to go public in a BIG way. The same ability that lets me tune into people's deep wounds to help heal them also makes me extra-sensitive to their jealousy, anger, and fears that "going deep" or "going big"  – mine or theirs – can bring up.
Fear won't to stop me
However, this year and from now on, I'm not going to let that stop me. I may still feel fear, but I choose not to be paralyzed by it or let it sabotage what I know is my purpose in this life.
What's your fear? What holds you back? This year seems especially powerful for realizing our greatness. The earth and all the beings on it need each of us to step into our greatness and act from the heart.  My work is about healing the stuck emotional energy that holds you back from your greatness.  Let's move forward together.  I want to give you – and everyone who is willing – the body-emotional empowerment that is my life's work to share.
Here's my wish for a healthy and prosperous new year for you and yours!
with love,
Denise
Contact me for your Private healing session! Or read my book to propel you forward on your healing journey.
#newyearsresolution  #movebeyondfear    #fear