Buy your copy of Issues in Your Tissues now!
Issues in Your Tissues: Heal Body and Emotion from the Inside Out helps you reclaim the energized aliveness you were born with. Is stories, cartoons, exercises, and practical tips show you how to:
Breathe fully.
Release unresolved emotional energy stored in your body; and
Move on to greater physical and emotional well-being.
It also makes a great gift.  🙂
Buy print copies
from
Amazon.com
(available anywhere Amazon sells books.)
OR
Download the eBook for your reader device:  Kindle, Nook, iPad.
___________________________________
Retail & Wholesale:
Massage Schools, Wellness Centers, Doctor's Offices, Health Organizations, Yoga Studios, Bookstores, and Spas can carry these amazing books for the benefit of patients/clients/students.
Give them as a door prize, wellness add-on, or as Christmas presents for everyone on your list!
_____________________________
On Maui, find print copies at:
Kahului:    Minit Medical Clinic  270 Dairy Road, Kahului, HI  (808) 667-6161  ext 2

Lahaina:    Minit Medical Clinic  305 Keawe Street, Suite 507 Lahaina, HI  (808) 667-6161  ext 1
Kihei:          Minit Medical Clinic  1325 S Kihei Rd #103, Kihei, HI 96753  (808) 667-6161   ext 3
Makawao:   Collections  3677 Baldwin Ave, Makawao, HI (808) 575-0781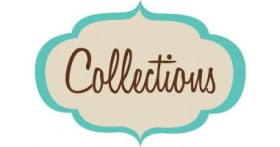 Carry the book in your healing office!  Contact us for details.