This video – low-tech and spontaneous – gives you a feel for the depth and power of my private session work.  Not all sessions are this dramatic, but many are. I hold space for your transformation in just the way you need.   Read my book, Issues in Your Tissues, to open your mind and heart to the amazing possibilities.  The book has stories, cartoons, and practical tools for you to use to heal body and emotion from the inside out! It will help you make the healing connections you've been searching for. Get your copy now.
Stress?    Pain?    Unwanted Emotions?    Dis-ease?




Make the Mind-Body Connection work for You!


Include your emotions for complete healing.

Find the causes of persistent and unexplained pain
Learn to breathe easily and fully throughout your day
Alleviate stress and the physical problems it can cause
Get out of your head and feel younger, more alive and relaxed in your body
Find out what your body is telling you!
Release stuck emotional energy that has been causing your symptoms – tension, pain, and dis-ease – and heal completely
Add emotion to the mind-body connection for whole-being healing!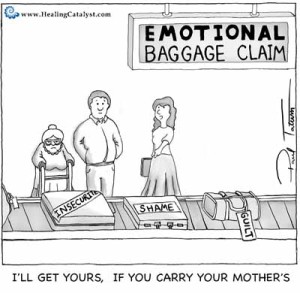 We all experience feelings of insecurity shame, guilt, sadness, fear, anger, and joy but we don't always have an appropriate outlet for them.

Where does the energy of unshed tears go?

What about aches and pains that don't go away or come and go without apparent cause?

Who doesn't have stress these days? What are the physical ramifications of stress and what can we do about them?
Issues in Your Tissues answers these and many more questions, plus gives you insight and tools to help you make healing connections in your own body.  Get your copy and learn about it for yourself.

Your transformation is within your reach, a full breath away.   Once your breathing has opened and your mind has relinquished it's stranglehold on your attention, you can explore and release the emotional energy held in your body that's causing physical problems.  You then become available emotionally and physically.  You can finally claim the abundance, health and glory that you are here as a human to express. Explore this website for more insights.  Start your healing transformation today!