Healing Catalyst and Emotional Intuitive, Denise LaBarre will help you access your deepest physical and emotional healing.  With the tools and information in her book, private sessions, and workshops, you can access what your body has been trying to tell you and make the healing connections you need, directly in your own body.  It's simple. The key is to experience it for yourself.  We will show you how!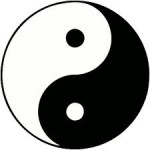 Find the causes of persistent and unexplained pain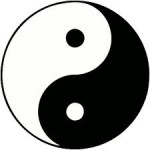 Learn to breathe easily and fully throughout your day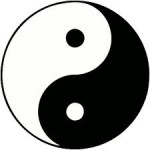 Alleviate stress and the physical problems it can cause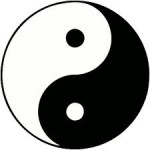 Get out of your head and feel younger, more alive and relaxed in your body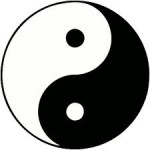 Find out what your body is telling you!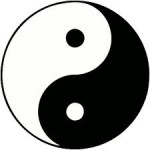 Release stuck emotional energy that has been causing your symptoms – tension, pain, and dis-ease – and heal completely.
Catalyze Your Healing – make the mind-emotion-body connection for yourself and unleash your body's true healing potential.  You can access Denise LaBarre's intuitive insights and wisdom several ways:
Issues in Your Tissues: Heal Body and Emotion from the Inside Out – Buy the Book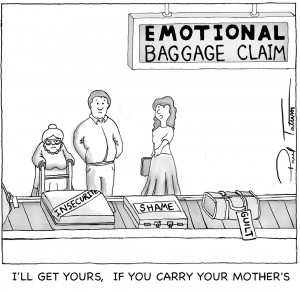 Issues in Your Tissues is a book about what your body has been expressing through stress, pain and disease.   It has stories, shared wisdom and exercises that help you integrate and realign physical, emotional, mental and spiritual parts of yourself.  It explores emotion as a key factor in pain, illness and dis-ease and what you can do to alleviate the symptoms you experience.
In the way that Scott Peck's The Road Less Traveled  initiated a breakthrough for popular understanding of psychology, Denise LaBarre's, Issues in Your Tissues brings home the emotional and physical insights we need for the next wave of healing.  Fun and easy to take in, this book simply rocks!                                                 ~   C. Davis, Memphis
Private Sessions
Body-Centered, Deep-Psyche Therapy
Get deep, direct access to your specific issues. The Healing Catalyst approach bypasses your mind's resistance to go into the calm eye of your emotional hurricane – where healing happens.  You only need a willingness to explore within. Often 1-2 sessions give dramatic results.  This work is a sophisticated blend of many bodywork and healing modalities, intuitively orchestrated. Each session is unique.
Learn more about Issues in Your Tissues sessions by clicking here.
Workshops and Talks
Healing Catalyst workshops explore the power of integrating psychological and emotional awareness with physical touch and intuition.  The general public and private organizations can enjoy workshops and public speaking offered by Denise LaBarre.  She also offers specialized workshops for bodyworkers, yoga instructors, or psychotherapists who are interested in integrating mind, emotion and body for deeper levels of healing.  Customize a workshop for your business, school, or group. Contact us with your ideas.
The goal is to get you pay attention to your body and feel good in it – the way you were born to do.  First, you learn to come back into your body using your breath. You used to do it automatically and remembering how is simple.  Once your breathing has opened and your mind has relinquished it's stranglehold on your attention, you can explore and release the emotional energy held in your body that's causing physical problems.
We all experience fear, sadness, anger, and joy but we don't always have an appropriate outlet for them.
Where does the energy of unshed tears go?
What about aches and pains that don't go away or come and go without apparent cause.
Who doesn't have stress these days? What are the physical ramifications of stress and what can we do about them?
Issues in Your Tissues answers these and many more questions, plus gives you insight and tools to help you make healing connections in your own body.
You can Look Inside the book at Amazon.com.
Your body continues to experience physical symptoms as long as you carry the emotional "charge" or vibration associated with them. Your bones may have knitted back together and you may have regained physical function, but if you have not also released the sadness or anger or fear in those tissues, your body will continue to let you know there are still issues to work on. The trick is recognizing your symptoms as an indication that there may be something non-physical to heal and then letting your body guide you to a solution.
What is a Healing Catalyst?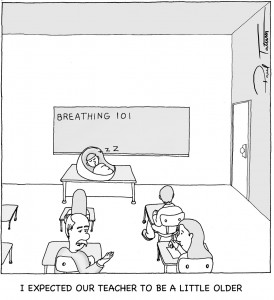 "In chemistry, a catalyst is the agent that causes a reaction but is not specifically part of it. In a bodywork session, I don't do the healing – that's up to you, your body and the divine – but I can help you make connections that set your healing in motion. I intuitively listen to what your body is asking for via pain and other symptoms. I then use my skill and experience to interpret that asking into terms your mind can understand and apply. Often it's simply a matter of reassuring and relaxing your mind so that it gets out of the way for your body to heal itself.
Over the decades I've been doing bodywork, I found I say the same things to people over and over – things we have forgotten in our modern rush through life. We've learned to live in our heads, largely detached from our bodies and the information they give us about how to be wonderfully healthy. We go to doctors to ask questions about what's ailing us yet the answers are already there, in our tissues, if we but remember how to hear them. My goal with my book is to help more people make those connections in their own bodies, heal, and feel better!
You can get many of the benefits of an intuitive bodywork session by reading Issues in Your Tissues. You can use the tools I give you in conjunction with bodywork or use them entirely on your own. You can return to it again and again as new layers of understanding reveal themselves. Plus, the book costs a fraction of what a massage would cost!
Professional massage therapists will appreciate the candid recounting of sessions as a touchstone for their own work and as confirmation that we're finally ready to discuss intuitive bodywork openly.
To buy the book  Issues in Your Tissues in Print or as an eBook - click here
For Healing Catalyst Workshops and Public Speaking engagements – Contact us about creating an event in your area.
Private sessions are available on Maui and through workshop engagements. Contact us for details.
Healing Catalyst and Emotional Intuitive, Denise LaBarre offers wisdom and insight to help you feel better in your body.